Snake Plant Laurentii - 4" Pot - NURSERY POT ONLY
Regular price

Sale price

$19.00
Botanical Name: Sansevieria Trifasciata

Common Names: Snake plant, Laurentii, Mother-in-law's tongue

Description: This evergreen perennial native to tropical West Africa and Nigeria, is a great addition to any office or household as a natural air purifier. Snake plants have strong and sturdy, sword shaped leaves which are drought tolerant and retains the plants water. This plant can be easily propagated by leaf cuttings so you can multiply your family of snake plants or give them away as a gift. This particular variety will have a yellow outline along with its definitive dark green pattern towards the middle of each stalk.
Hello World
30 DAY MONEY BACK GUARANTEE

Shop with confidence thanks to our 30-day money-back guarantee. If you're not completely satisfied with your purchase, simply return it within 30 days for a full refund. Your satisfaction is our top priority, and we stand behind the quality of our products. Take advantage of our risk-free offer and experience peace of mind with your purchase.
FREE 2-3 DAY SHIPPING (US & CANADA)

Enjoy lightning-fast shipping on us! Experience the convenience of FREE 2-3 day free shipping for orders within the US and Canada. Receive your Verta Air Purifier sooner and breathe cleaner air in no time!
24/7 CUSTOMER SERVICE

Always here for you! Our dedicated 24/7 customer service team is ready to assist you with any inquiries or support you may need. Your satisfaction is our priority!
Hurry, only 14 items left in stock!
Share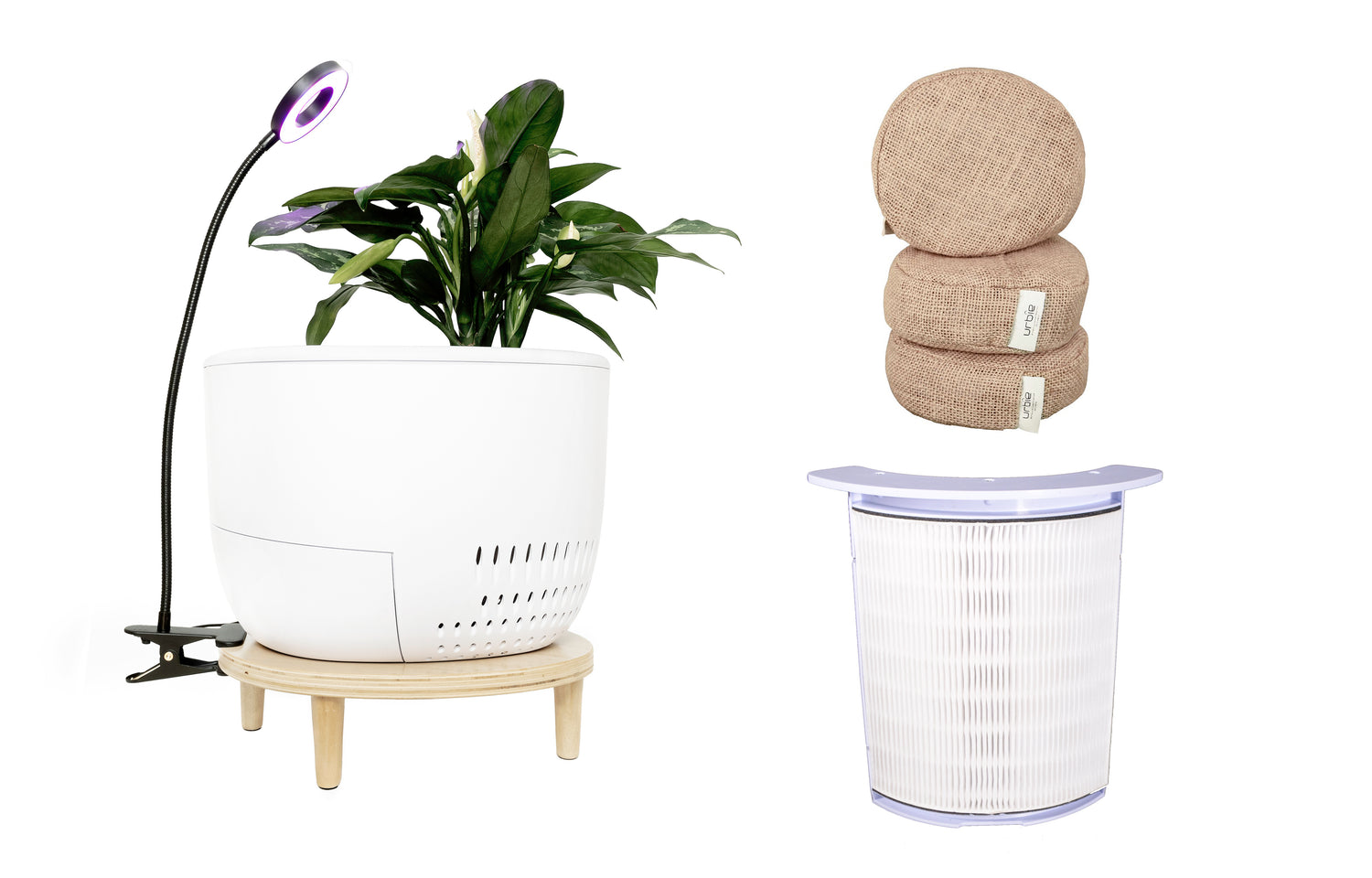 Quick view

Verta® UVC Grow Light Lamp

Regular price

Sale price

$69.00
Quick view

Verta® Bamboo Activated Charcoal Pack x3 (Filters VOC's, Smoke, and Odors)

Regular price

Sale price

$49.00
Quick view

Verta® Luxury Wooden Table Stand

Regular price

Sale price

$79.00
Quick view

Verta® Washable Nano Tech Filter

Regular price

Sale price

$89.00
Quick view

Verta® Smart Eco-friendly Air Purifier & Self-watering Planter

Regular price

Sale price

$549.00
Bundle & Get $100 OFF at Checkout!