Hoya Sweetheart Variegated - 4" Terra Cotta Pot
Regular price

Sale price

$43.00
Botanical Name: 

Hoya kerrii
Common Names: Sweetheart, Lucky-heart

Description: The Hoya Sweetheart Variegated commonly called the wax plant is a non-blooming houseplant with heart-shaped leaves. This Variegated version has a splash of yellow on the leaf. The vines are wood-like and the leaves are waxy. Native to tropical Asia, these plants do well in warm weather. This single-leaf offering is a very slow grower, but is also extremely hardy. Ideal as a novelty gift, it is more of an ornament than a needy houseplant. For the houseplant enthusiast, proper care and patience can be rewarded with a striking growth of multiple heart-shaped leaves on vines.

Pre-Potted in a 4-Inch Terra Cotta pot so it's ready to place anywhere in your home or office straight out of the box.
 *******Please note this plant will not grow vines as it is a leaf cutting
Hello World
30 DAY MONEY BACK GUARANTEE

Shop with confidence thanks to our 30-day money-back guarantee. If you're not completely satisfied with your purchase, simply return it within 30 days for a full refund. Your satisfaction is our top priority, and we stand behind the quality of our products. Take advantage of our risk-free offer and experience peace of mind with your purchase.
FREE 2-3 DAY SHIPPING (US & CANADA)

Enjoy lightning-fast shipping on us! Experience the convenience of FREE 2-3 day free shipping for orders within the US and Canada. Receive your Verta Air Purifier sooner and breathe cleaner air in no time!
24/7 CUSTOMER SERVICE

Always here for you! Our dedicated 24/7 customer service team is ready to assist you with any inquiries or support you may need. Your satisfaction is our priority!
Share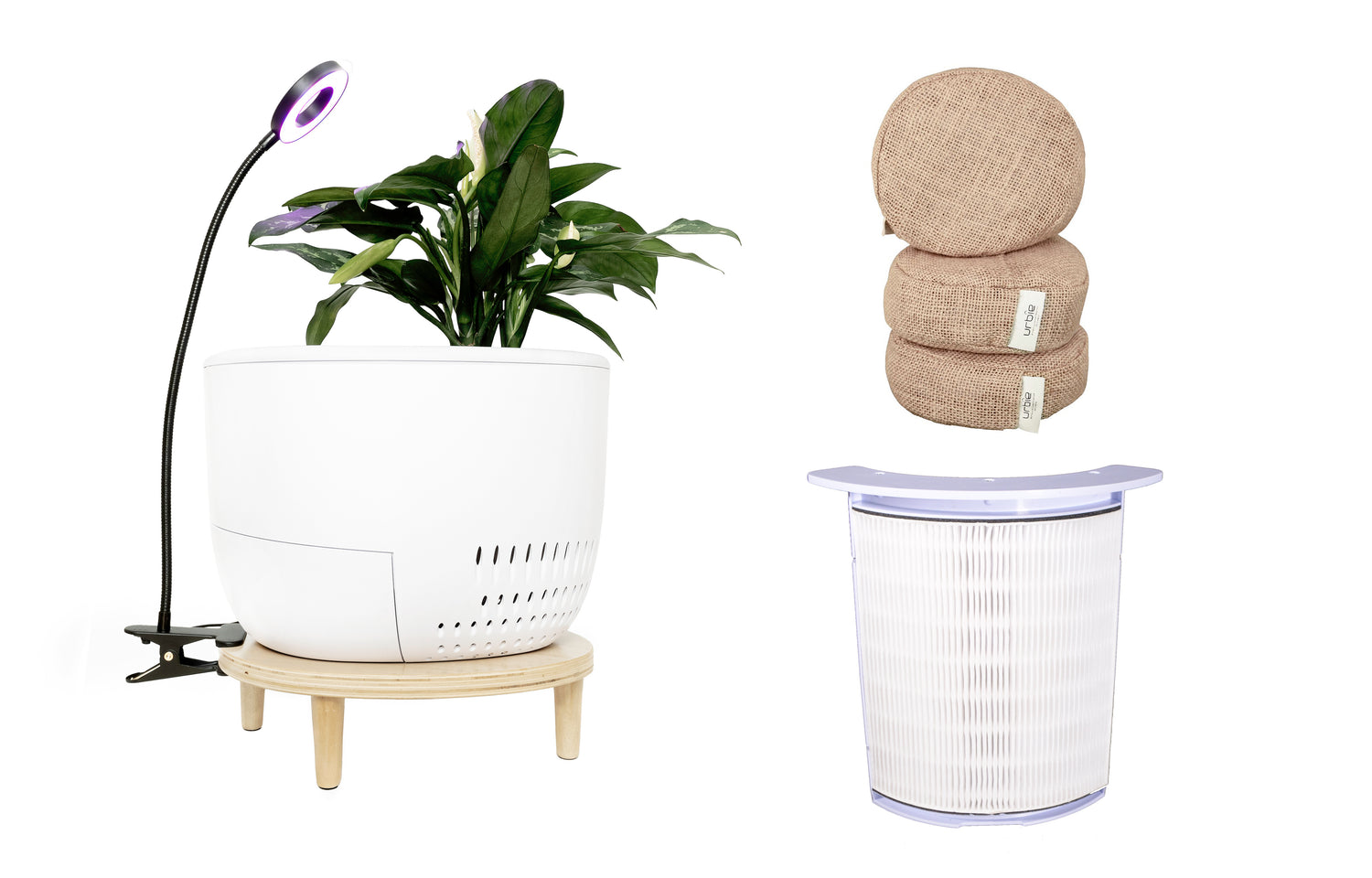 Quick view

Verta® UVC Grow Light Lamp

Regular price

Sale price

$69.00
Quick view

Verta® Bamboo Activated Charcoal Pack x3 (Filters VOC's, Smoke, and Odors)

Regular price

Sale price

$49.00
Quick view

Verta® Luxury Wooden Table Stand

Regular price

Sale price

$79.00
Quick view

Verta® Washable Nano Tech Filter

Regular price

Sale price

$89.00
Quick view

Verta® Smart Eco-friendly Air Purifier & Self-watering Planter

Regular price

Sale price

$549.00
Bundle & Get $100 OFF at Checkout!